Precise Analytics Guaranteed
Business Analytics and Data Analytics training from experts at Cochin
We are a leading Analytics Training company who has trained more than thousands of Corporates and Graduates across the globe.
BETTER LEARNING FUTURE WITH US
Precise Analytics Guaranteed
Business Analytics and Data Analytics training from experts at Cochin
We are a leading Analytics Training company who has trained more than thousands of Corporates and Graduates across the globe.
Business Analytics and Data Analytics
The candidates looking for career change in the area of Analytics can go for any of the below options based on the area of interest. We have basic to intermediate level to advanced level of courses In Business Analytics and Data Analytics Modules.
Recently we have introduced low price modules for freshers to get a basic idea on the Analytics Modules.
Power BI Implementation Project
Our Team at Asquare Technologies has Successfully Completed a Power BI Implementation Project for BMA Capital Corp at UAE – Dubai to implement the real estate asset management software which shall track the performance of real estate assets via various dashboards, i.e. investment dashboard, operational dashboards and financial dashboards.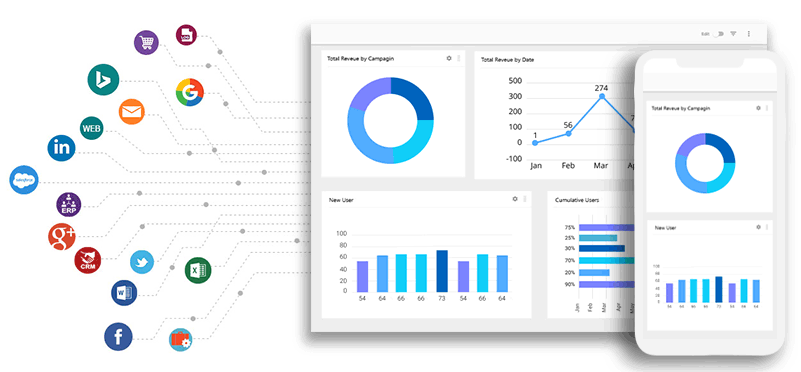 COURSE CATEGORIES
Popular Topics To Learn
DASHBOARDS
Reports Generated By Trainees
100% placements to students
Online education refers to a learning experience that takes place over the internet, using various digital tools and technologies. It offers students the flexibility to learn from anywhere at any time, often at their own pace.
PLACEMENTS
Trainees Who Got Placed In Various Companies
TESTIMONIALS
Our Students Feedback
" One of the best BI training institute.It was a great experience to get training from Ashik sir. Everything from training to Project is amazing and informative. Provided excellent knowledge in BI with hands on experience. I encourage everyone to take it.. Thank you sir for your guidance and support."
Jayiza CA
" The classes were really good and all your doubts will be cleared by the mentor. It was really insightful to learn Power BI with Asquare Technologies. "
Gayatri Nayar
" Excellent training. In fact one of the best training I have ever attended . Thanks to Ashiq sir. He even gave me one to one sessions on BI. He always checks our availability before fixing the training time and ready to take an extra mile to clear our doubts. Recorded videos are provided with plenty of study materials. In short if you want a career change in IT, this is the right place"
Rahul
"Great place to learn Business Intelligence skills with the help of Qualified trainer and good hands-on experience. Flexible timings. "
Saju Thomas
Business Analyst
"Very supportive and kind with the students. Had a great experience and learnt so much on data analytics. I am happy that I joined this institution. Provided excellent knowledge on BI and data analytics."
"One of the best data analytics and business intelligence training centers in Kochi, Well organized training and real time assignments will make you well versed with the multiple analytics tools and methodologies. "
Srijith A
"Concepts of Data Analytics explained in a rather simple manner ,with all the necessary details and practice sessions, 100% placement guarantee in a booming field. Career break or lack of experience won't pose a threat ,thanks to the guidance by Ashik Muhammed sir and team."
Sree Vijay
"I have done my Microsoft powerBI course from A Square Technologies. Faculty who gave me coaching did have deep knowledge on the subjects they handled along with practicality they explain each tools. I do thank Mr. Ashik for giving such a wonderful session and guidance. "
Vishnu Anoop Mohandas
"Even as a management student, they help me to grasp the course and really make me comfortable to take up the course and help me to build a carrier as business analyst…thanks from bottom of my heart. I recommend everyone who is interested to take up business analyst as a course please do take it up from here."
"The training was informative. The trainers were more supportive and clarified our doubts well. Iam happy that i joined in this institution "
Keertana Rajmohan
"Institute gave me great experience and practical knowledge. This institute helped to grow technically and professionally. Highly recommend this institute for people who like to study Business Analytics and start updated and catch up with the competitive world."
Manju Jacob
Business Analyst
If you've got Three or more people in your training we'll be delighted to offer you a group discount.
WEBINARS AND WORKSHOPS
Upcoming Webinars